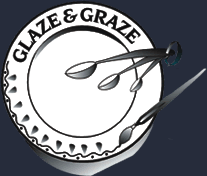 Experience two evenings merging art with food.
The first evening, decorate your own three-piece dinnerware set. The next night, relax and enjoy dinner on your new dishes prepared by one of Galena's best eateries, in a one-of-a-kind historic setting.
Reservations required.
Small groups welcome.
Overnight lodging available next door at Abe's Spring Street Guest House.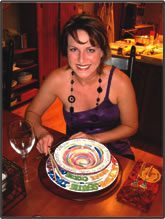 FUNCTIONAL POTTERY
Function and elegance merge to form amazing pottery. Crafted in a way to bring beauty and functionality to any table. Stone House Pottery & Gallery in Galena, Illinois makes shopping for that unique
gift simple and easy.

The functional pottery is either wheel thrown or hand-built. Pieces are
fired to 2300 degrees F, are acid proof and lead free
and will last many
decades with everyday
use.

All functional
pottery is safe to
use and casseroles are
oven-proof. This pottery is made to
be functional and to be enjoyed.